1 scared swimmer, 6 months, 1800 miles of coastline:
The Big, Mad Swim Around Britain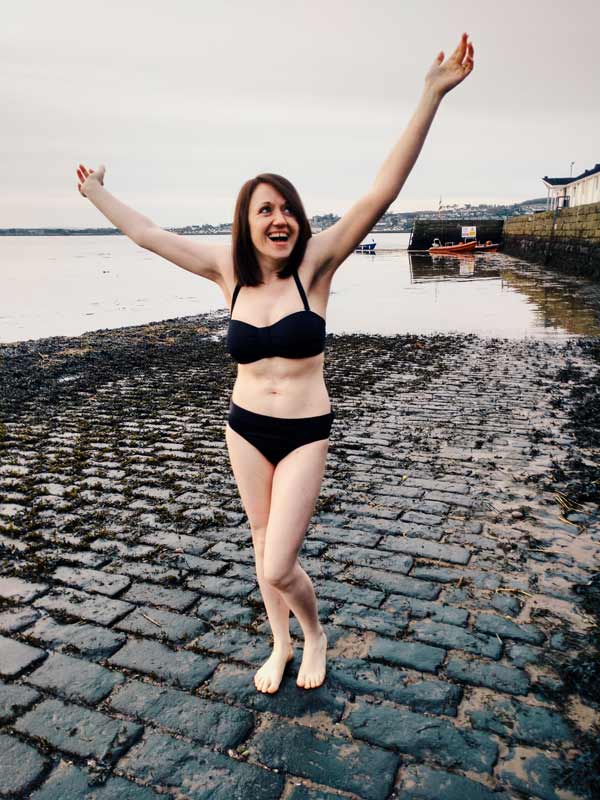 From April 2018, follow Paula 'Must Try Harder' McGuire, as the recluse turned adventurer takes on her toughest challenge yet – attempting to become the first person ever to swim all the way around mainland Britain.
A recovering aquaphobic, who spent 30 years unable to break a sweat without worrying about drowning, Paula will test herself beyond the limits of reason – and safety – to show that, while anxiety makes life hard, adventure makes living possible.
From Land's End to John O'Groats and all the way back around, this novice swimmer will tackle Britain's unforgiving coastline, powered by a passion for mental health awareness, cake, and hopefully a few friendly seals along the way.
Support her. Join her. But, whatever you do, please don't splash her*!
* She really doesn't like that.
Paula's Big, Mad Swim will be raising money for the Mental Health Foundation to support the organisation's work in addressing and preventing the sources of mental health problems. Any donations would be gratefully appreciated:
The BIg, Mad Swim Around Britian in the media
Special Edition of Standard Issue Magazine
The Adventure Sports Podcast
The Blether with Paul Graham and Friends
Please share this post and help Paula swim around Britain!