Great mires of the brown enemy punctuated the fun, followed by troughs of freezing swamp-water and mud-slide hills up which we either scrambled or didn't.
I'm not a fan of running, I've made that pretty clear. But running through mud – well, that just sounded like good bloody fun.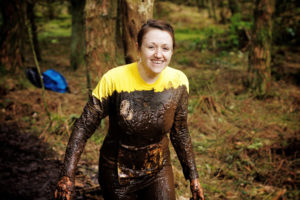 For my latest Everyday Adventures post, I joined hundreds of crazies to take part in the Muddy Trials on Craufurdland Estate. For the full dirty report, have a look at my blog on Herald Scotland. Let's just say, I've been picking mud from my extremities ever since.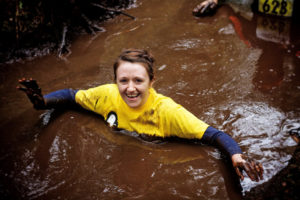 If you'd like to give the Muddy Trials a go – and I can't imagine why you wouldn't – more information can be found on their website.